This page was last updated on Wednesday, 09 June 1999 at 2000Z


Information from the Salisbury Gay Men's Health Project and the Mid Hampshire Gay Men's Health Project.
---
My Coming Out Story
I have put all this information here so that others who may be thinking about coming out can have an insight into another gay man's coming out experiences. Coming out is a very personal thing and nobody has any business whatsoever telling you to do it. It is generally accepted that Mums know if their sons are gay. My Mum certainly knew for years but was happy to keep it to herself until I felt that it was time to discuss it with her. She has, as expected, been incredibly supportive.
I came out in December 1993, after a one night stand at a work Christmas party. I just wish I'd done it sooner. The reactions from my very many straight friends varied from "So what" to "You're still you" and "That's what we thought". All my straight friends are still the same good straight friends.
The only people I'm not out to are my Mum – *done* see further down – and other immediate family. I've a pretty good idea that my Mum knows, though we've never discussed it. I really didn't think my Dad could handle it and I doubted I'd ever be able to tell him.
On Tuesday, 04 June 1996 I received a letter from my Dad asking me directly if I was gay or bi. My Dad is 72 years old now. I must say that I was quite shocked:
"It was nice to see you again after several years and to note that you have lost quite a bit of weight and you look a lot better for it. It was also nice to get together as a family, even though you and D(my brother) do not appear to hit it off too well. Is there something Bruce that you should fill me in on? The vibes I am getting are that you are gay or maybe even bisexual. I am sorry that I am the one to raise the subject matter, but I do feel that the air should be cleared after all you are still my eldest son and my knowing the situation might cement our relationship further."
He lives abroad and I rarely see him, though he was over here recently. Since he raised the matter, I've written to him with the full facts. His letter suggested that an answer either way would be acceptable to him – quite the opposite of what I expected. This is what I said to him:
"Thank you for raising the point about sexuality. I was quite unable to do that myself. The facts are that I am gay and have known since I was about 14. I only 'came out' to all my friends in December 1993 and I am sorry that the family is the last to be told. I was terrified that you would not be able to handle it and would probably never talk to me again. I know it must be a disappointment to you, but it is the way I am, not the way I choose to be and nobody has made me this way. I am quite happy with the facts and very comfortable with it.
In my teens and 20s I tried to do all the 'right' things, as you would have expected of me, but it was really all just a 'cover story'. In 1993 I decided that I could no longer go on pretending. I have, though never denied it to anyone, it's just that people rarely ask directly and I think you are the first to do so.
You're still my Father and I still love you very much as my Father. I hope that this revelation or confirmation will only make us closer and not further apart.
The incentive to all the weight loss, some three and a half stone now, is the opportunity of meeting people on the gay scene, which I have been doing since February 1996. I am well aware of the health risks and have already been immunised against Hepatitis-B and recently was HIV tested, obtaining the expected HIV-negative result.
I never thought I would be able to have this discussion with you and I'm very grateful that you raised the subject – it's a very great relief to me.
I apologise that this letter is brief, but I wanted to address this subject as quickly as possible."
Now I guess I must tackle my Mum, who lives in the UK – *done* see further down!
On Tuesday, 16 July 1996 I received my Dad's response to my reply to his letter (see above):
"Thank you very much for your excellent letter. I can't say that your revelation came as a great surprise to me, particularly as you were so insistent that I could not bring S(my 12 year-old half-brother) to your flat to see all your Hi-Fi and Ham gear, as I had promised him.
As you may or may not know P's(my GodFather and Dad's best man) son is also gay and when D(P's wife) told me about this she said he's still a very nice boy. It is indeed quite surprising to me that both P and I, who were considered to be Ladies' men, can each have a gay son.
I would be lying to you if I said I could indeed understand how males can prefer to have anal sex with a man rather than the normally accepted sex with a female. If one was cast away on a desert island with only a man, then there would obviously be no alternative.
Understanding and accepting it are two entirely different matters. If you have made the choice, are happy and comfortable with it, who am I, or what right have I, to interfere with your lifestyle. You are still my son and my love for you will in no way change. I have not said anything to D(my brother), A(my Mum) or J(his sister/my aunt) etc and do think maybe you should 'come out' to them yourself, don't you think that this is a good idea?
Am glad that you realise the tremendous risk on the medical side and that you will no doubt take every precaution to avoid getting the terminal dreadful AIDS. As you are well aware there is still no known cure for it and it's a bit like tempting providence."
On Sunday, 16 February 1997 I came out to my Mum on the phone – she was fabby, but had long ago made up her own mind anyway. She was just waiting for me to tell her! Why was I so scared about it?!!!
I've been sexually active with men since about the age of 12. I've just hidden away and got on with things quietly. After coming out, for which I felt *immensely* better about myself, I still had no idea of how to meet gay people. I just didn't have the balls to go to gay pubs or clubs on my own.
After being on the Internet for over two years, I found IRC and #uk-poofs. That was back on Saturday, 16 March 1996. My whole world has been turned upside down since then. Time is now spent going to gay pubs and clubs and meeting loads of the guys from #uk-poofs.
There is a regular meet at Southampton or Portsmouth, usually on the last Saturday of the month. This is organised by bignick and the_bod. EMail the list server with SUBSCRIBE GAYSOUTH in the first line of the message if you'd like to be put on the mailing list. You will be sent details of any forthcoming meets.
Those staying over at Southampton usually meet for a nice greasy breakfast at about midday on the Sunday at the Jackpot cafe, near bignick's place. It's normally possible to arrange crash space for those who don't wish to drive home.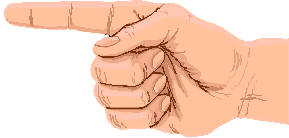 Back to my front page
Copyright © 1996-2019 Bruce Gilson
Powered by