This page was last updated on Sunday, 08 July 2012 at 1814Z
I'm 6ft 4in tall, with blue eyes, brown/grey (or is it grey/brown?) hair and weigh 16st 13lbs, though this is reducing all the time. If you don't or can't measure in English, then I'm 1.93m tall and weigh 237lbs or 107.7kg. I was born in south-east England, towards the end of 1957 – if your calculator isn't to hand, that makes me 57 (eeeek!), but I've never really grown up and doubt I ever will!! Oh…and I'm gay :)
In February 1962 the family moved to Singapore with my Dad's work and I was at school there until July 1968. I then came back to London and went to boarding school at Highgate. The three times a year trips back to Singapore were good fun.
I sat my 'A' Levels in the summer of 1975 and then went on to

in London to study Ophthalmic Optics (as it was in those days, now known as Optometry). I graduated with a BSc degree in the summer of 1979.
I then took up a pre-registration post at Stanmore, near Harrow and sat my PQEs (professional qualifying exams) in the spring and summer of 1980. Registration with the GOC (General Optical Council) followed – I was now a fully qualified Optometrist

and let loose on the general public with no further supervision!
I stayed with the Stanmore based company for a further year and then took up a partnership running a practice in Slough. This continued until September 1988, when I left and took up a full-time employed post in Oxford.
At the end of December 1990 I left the Oxford firm and started 1991 on my own as a self-employed locum. This is still my current position. I have worked additionally in many places within a 60 mile radius of Slough and a few a bit further out.
I am chair of Bucks LOC (Buckinghamshire Local Optical Committee) and have been chair since May 2003.
In June 2009 I was appointed as an Advisor for LOC Support Unit (LOCSU). I headed the working groups for the Adult Low Vision pathway project and the People With Learning Disabilities project and currently lead the working group for the People with Autism pathway. In May 2011 I was additionally appointed as the LOCSU Optical Lead for South Central (Berkshire, Buckinghamshire, Hampshire/Isle of Wight & Oxfordshire) for one year. In this role I supported the LOCs across the patch with particular emphasis on Local Enhanced Services and engaging with CCGs (Clinical Commissioning Groups).
Currently I work on a regular basis at ChiltonWatson in Princes Risborough (Bucks), ChiltonWatson in Amersham (Bucks), Olivers in Chalfont St. Peter (Bucks) and Susan Collier in Prestwood (Bucks). I live in Burnham, near Maidenhead, with my partner.
There is some useful information about Optometry here
---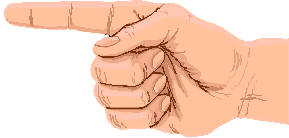 Back to my front page
---
Copyright © 1996-2019 Bruce Gilson